On January 7th, 2018 Hollywood's most iconic gathered together for the 75th annual Golden Globes Awards Ceremony. According to the New York Times, which you can read about
here
, this is one of the first awards ceremonies to be held since the sexual harassment scandals that surfaced throughout Hollywood during the past several months. If you had a chance to watch this awards ceremony, then you may have noticed that most people in attendance wore black. While a little black dress or a classic suit are typical outfits worn to Hollywood events, I found it rather coincidental that basically every person in attendance chose to wear black to the same event.
The famous celebrities used the Golden Globes as an opportunity to address the sexual harassment women are facing in their society both in and out of the Hollywood setting. Seth Meyers, the host of the ceremony, made several crude remarks during the ceremony that addressed the Harvey Weinstein allegations. Oprah Winfrey gave a powerful speech while accepting an award for her achievements by highlighting the #MeToo movement that took the Internet by storm in October. Winfrey concluded her speech by stating "a new day is on the horizon" pertaining to women. As Nicole Kidman accepted her award for her role in Big Little Lies, she mentioned the power of women.
The black outfits were worn by Hollywood's finest to stand in solidarity with those impacted by sexism and sexual harassment. Stars emphasized the importance of addressing these issues in all societies since it is not an isolated event that only pertains to Hollywood. I truly appreciated the attempts to stand in support of the victims on a united front through fashion. Hopefully, 2018 is the year people come together to make changes! To read more about the Golden Globes outfit choices and events, click
here
Despite the "elephant in the room" as The New York Times referred to it, the Golden Globes were also celebrated in style and with much humor. Despite everyone being decked out in black, each person in attendance made a personal statement of their own with their beautiful, unique outfits. Down below, I included some of my favorites from the event!
Alison Brie
Jessica Biel
Halle Berry
Penelope Cruz
Sarah Paulson
Zoe Kravitz
Jessica Chastain
Viola Davis
Emilia Clarke
Reese Witherspoon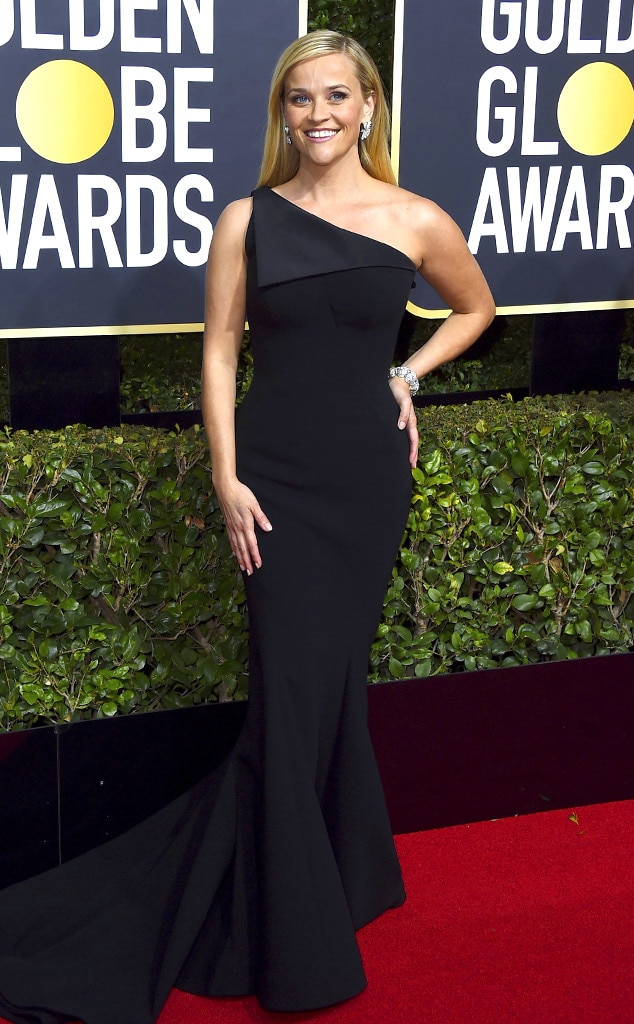 Thank you for reading! I hope you enjoyed watching the Golden Globes just as much as I did.
Xoxo,
Nicolette